Brand New Cancel Tour Dates In Wake of Sexual Misconduct Allegations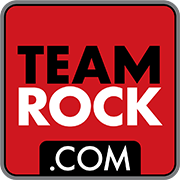 Brand New have postponed their planned tour of the UK and Ireland following allegations of sexual misconduct against frontman Jesse Lacey.
The singer has been accused of soliciting nude photos of a 15-year-old girl when he was 24 and it's also claimed he asked her to watch him masturbate over Skype in 2002.
In light of the claims, the band have canceled their upcoming November dates at Dublin's Olympia, London's Brixton Academy and Glasgow's O2 Academy.
Over the weekend, Lacey released a statement apologizing for his behavior, reporting that he "developed a dependent and addictive relationship with sex" when he was younger.
He added: "The actions of my past have caused pain and harm to a number of people, and I want to say that I am absolutely sorry. I do not stand in defense of myself nor do I forgive myself.
"I was selfish, narcissistic, and insensitive in my past, and there are a number of people who have had to shoulder the burden of my failures. I apologize for the hurt I have caused, and hope to be able to take the correct actions to earn forgiveness and trust."