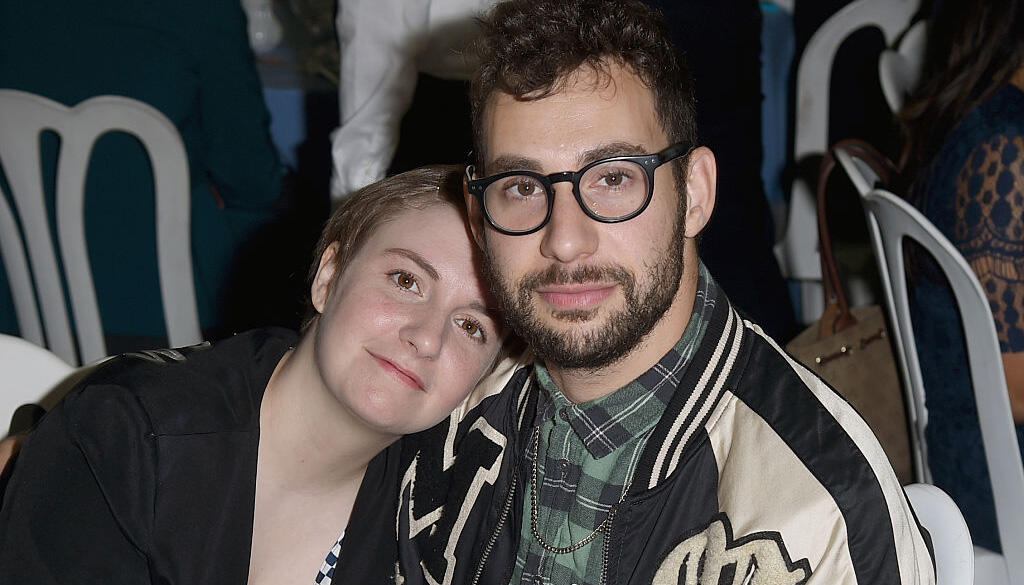 Jack Antonoff and Lena Dunham have called it quits, according to People. Reps for the couple confirmed the news to the magazine.
The two met after Jack's sister and comedian Mike Birbiglia setup the two on a blind date. They hit it off immediately and dated for over five years. Sources tell People the breakup was "amicable."
During a 2015 appearance on The Ellen Show, Dunham gushed about wanting to marry her boyfriend "at some point" now that gay marriage was legal. She assured the audience that they would not be rushing into anything just yet. "...we own a dog together. We own a home together, but the marriage thing is a big deal," Dunham explained.
Just last year, the talk of marriage was sparked again when Dunham showed off a ring that Antonoff gifted to her. Turns out that was just a #friendshipring.