First-Ever iHeartRadio ALTer EGO: Mumford & Sons, Cage The Elephant & More
Listeners will have access to a limited number of tickets to iHeartRadio ALTer EGO through a Alt 98-7's The LIST Pre-Sale beginning Wednesday, October 18th at 10 a.m. PT through October 20 at 10 a.m. PT, or while supplies last. Tickets go on sale to the general public on Friday, October 20th at 1 p.m. PT via www.iHeartRadio.com/alterego.
And if you can't make it to LA on January 19th, fans will be able to listen to all of the amazing performances as iHeartRadio ALTer EGO will be broadcast live across over 60 Alternative and Rock iHeartRadio stations.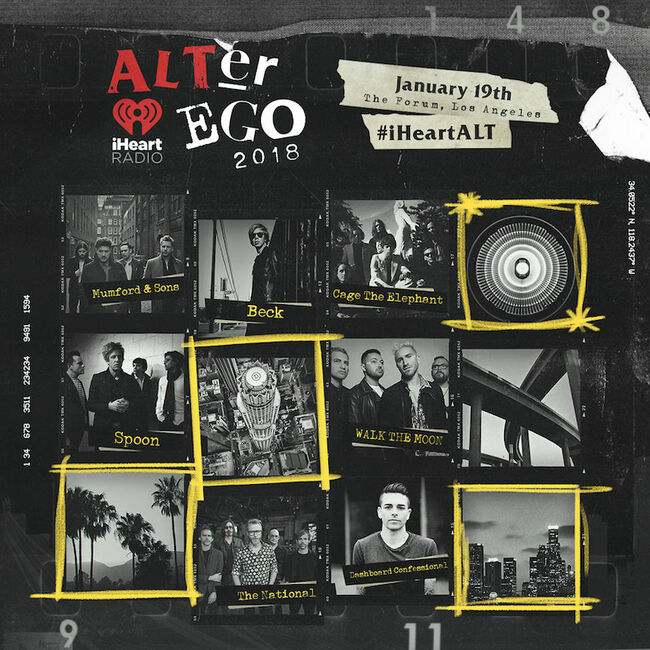 Also, beginning December 26th, rock fans across the country will have the opportunity to win their way to the very first iHeartRadio ALTer EGO. iHeartRadio will launch a nationwide promotion to give Alt-Rock fans across the country the opportunity to win a trip to Los Angeles to attend the show. The promotion will run across more than 75 Alternative and Rock iHeartRadio stations.
For more information, visit iHeartRadio.com/alterego.
Get pumped for ALTer EGO this January, and check out the official ALTer EGO Playlist on iHeartRadio: