New Music Discovery: Listen to Jagwar Twin's "Loser"
This week's New Music Discovery highlights artist Jagwar Twin's latest single "Loser." LA native Roy English is the creative force behind Jagwar Twin and is definitely a rising artist to watch.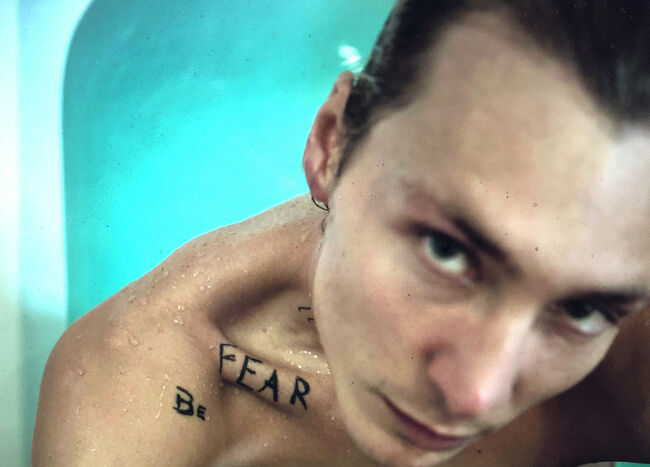 Drawn magnetically to a shared human spirit, Jagwar Twin melds a worldly-ensemble of alternative sounds on the debut album Subject to Flooding. Roy English, the driving force behind Jagwar Twin, emerges as a spiritual monk warrior with a powerful voice and prophet-like poetry paired against a landscape of 60's style guitars, gritty hip-hop break beats, and flipped MPC samples reminiscent of Dark Fantasy-era Kanye West. Life's duality and the search for balance and self-discovery is what powers Jagwar Twin – just as one can be flooded with love, flooding can also bring destruction. There are two sides to every story that ebb and flow on a continuum moving ever closer to equilibrium. We are at war with the world; we are at war with ourselves. In letting go, we often find ourselves. As a self-taught singer in high school, Roy was bullied for his vocal tone. Early on he realized that he could channel that negative energy into art and dove deeper into self-exploration through songwriting and production. After a journey of ups and downs in the industry, Jagwar Twin eventually connected with producers S1 [Kanye West, Lorde] and Linus, whose creative energy fused with Jagwar Twin's vision changed the project for good. With ego removed entirely, this creative and free environment led to a democratic production process which ultimately welcomed contributions from Jeff Bhasker, Travis Barker of blink-182, children's choirs and more. In letting go, Jagwar Twin discovered that the world is more powerful and inspirational as "we". The first single "Loser" is a song about breaking down the walls that separate us. With the fragile state of the world emotionally, physically, environmentally, and politically, Jagwar Twin exists to find energy and spirit in our shared humanity.