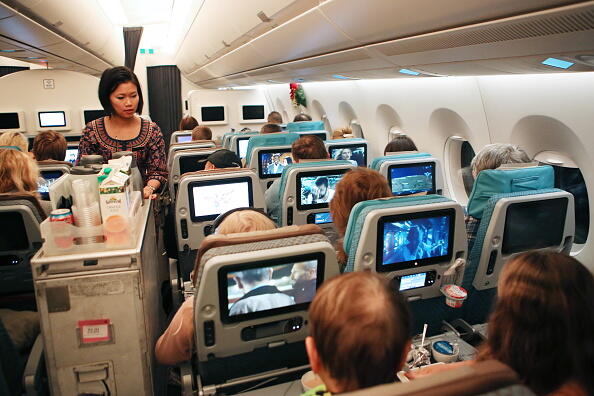 Going to the bathroom on an airplane can be a scary thing. It's tiny, there's probably a line of people outside waiting for you to leave and depending where your seat is, it can be a trek to get to the back of the plane.

Luckily, flight attendants have revealed the ideal time to take care of your business on a flight - right when the pilot turns off the seatbelt sign and just before drink service begins.

It's also recommended that you keep your trip to the bathroom short... 5 minutes is ideal... 10 minutes maximum... 20 minutes and people will think something is wrong!