The Electric Daisy Carnival, more commonly known as EDC, is known for bringing million dollar DJs, felony arrests, and outrageous fashion to Las Vegas every year. In 2016, more than 130,000 attendees descended onto Las Vegas Motor Speedway in just one day and this year is expected to get even crazier. While trends come and go, EDC attendees usually fall into a few types, so here's a rundown of 10 trendy types you'll see at EDC.
1. Guys with fidget spinners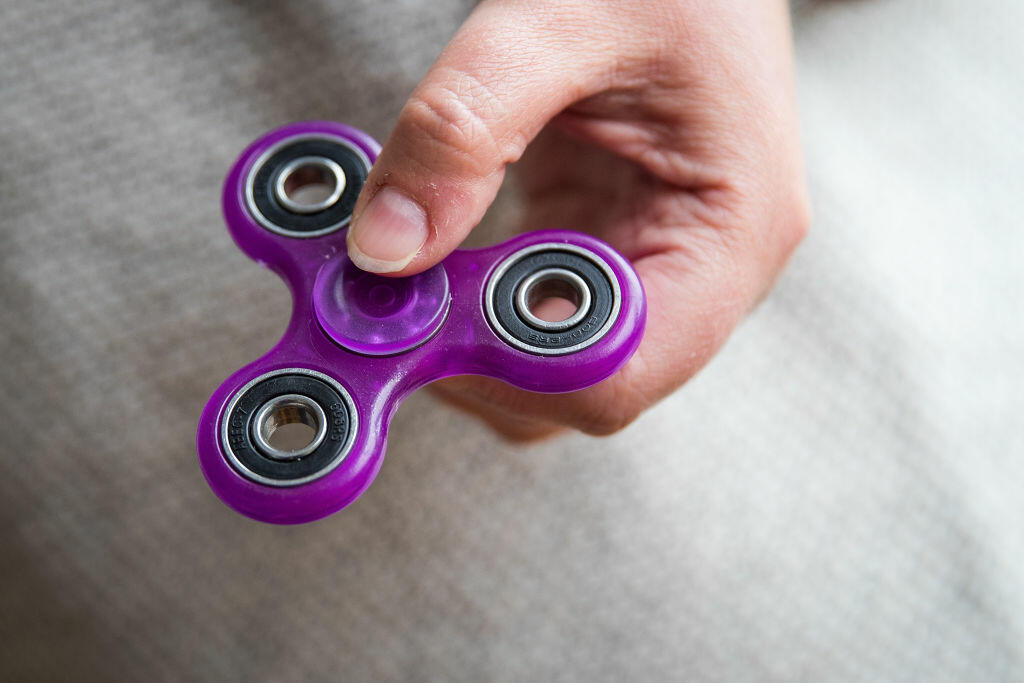 (Photo Illustration by Drew Angerer/Getty Images)
2017 is the year of the fidget spinner and there's no doubt that this toy will make its festival debut at EDC. Whether users bring them to combat anxiety or keep the party going, expect to find lost fidget spinners on the floor.
2. Ravers from the 70s
If you want to talk about a real badass, look no further than Baddie Winkle. Known for her outrageous and show-stopping clothing, Baddie has been attending EDC for years and has no plans to stop. She's a great role model for bringing out your young side at any age.
3. Couples in matching costumes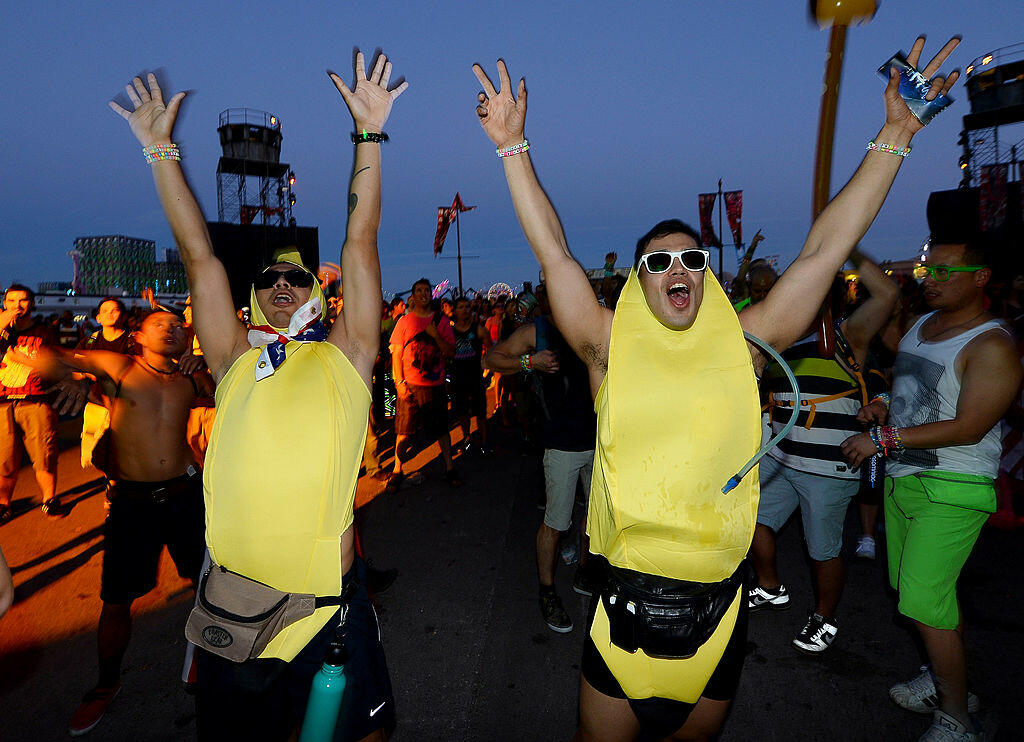 (Photo by Ethan Miller/Getty Images)
It doesn't matter if you bring your bro or your bae to EDC: there's something about the desert that brings out couples in matching gear. Last year, someone got married at the Chapel of Future so who knows what this year will bring (maybe an onstage proposal during Afrojack's set?)
4. Furballs in all forms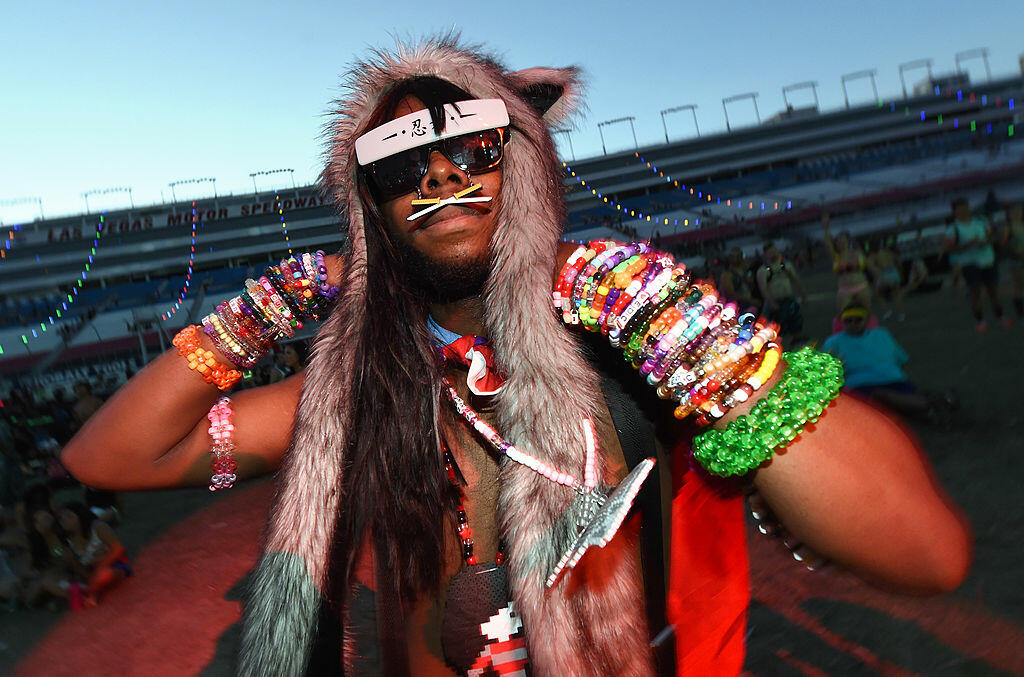 (Photo by Ethan Miller/Getty Images)
Fur boots, fur vests, you name it - they got it. A huge part of EDM culture is neon-colored fur, so consider showing up in fur boots that look a little sweaty, but feel surprisingly comfortable.
5. Shirtless guys and girls
Whether it's the heat or the rage, EDC makes people take their clothes off. Expect to see shirtless guys, pantless girls, and everything in between.
6. Aimlessly lost attendees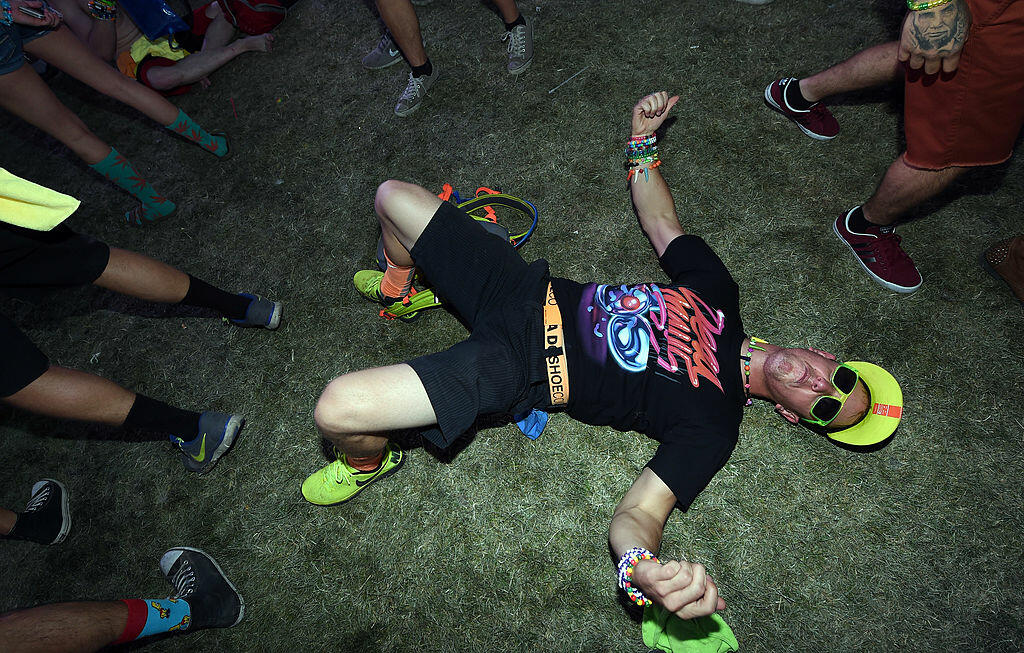 (Photo by Ethan Miller/Getty Images)
These lost boys or girls are either on drugs, running on zero hours of sleep, or genuinely lost. EDC does things to festival-goers, and that includes make people hallucinate out of their mind. You should probably help this person, but don't be this person.
7. Beaded barbies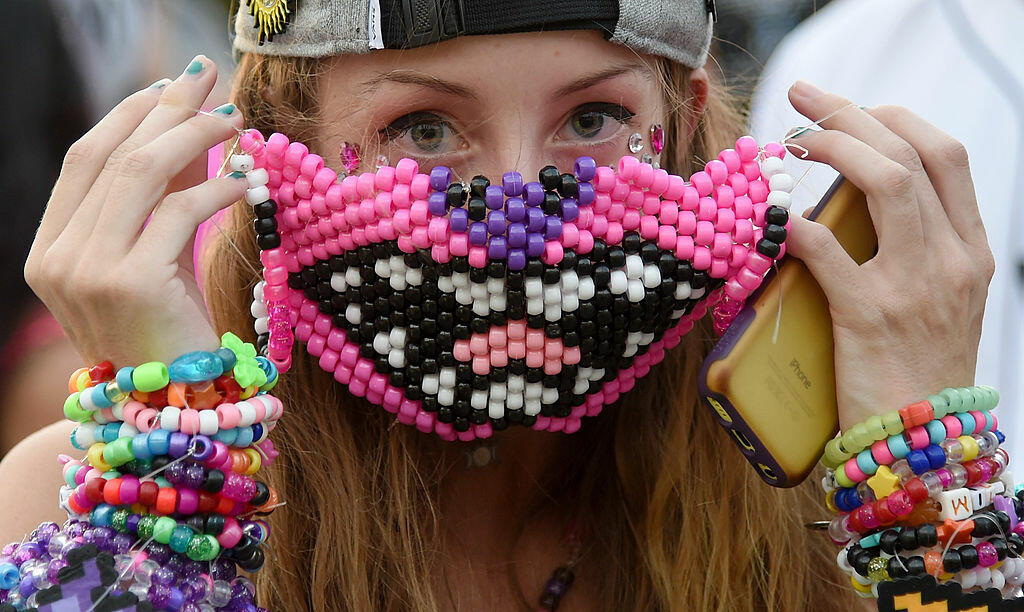 (Photo by Ethan Miller/Getty Images)
They're colorful, plastic, and fun to wear. Beads have made a neon comeback to EDC in the form of bracelets and masks, but most people wear them to show off their master beading skills.
8. Fanboys in helmets and masks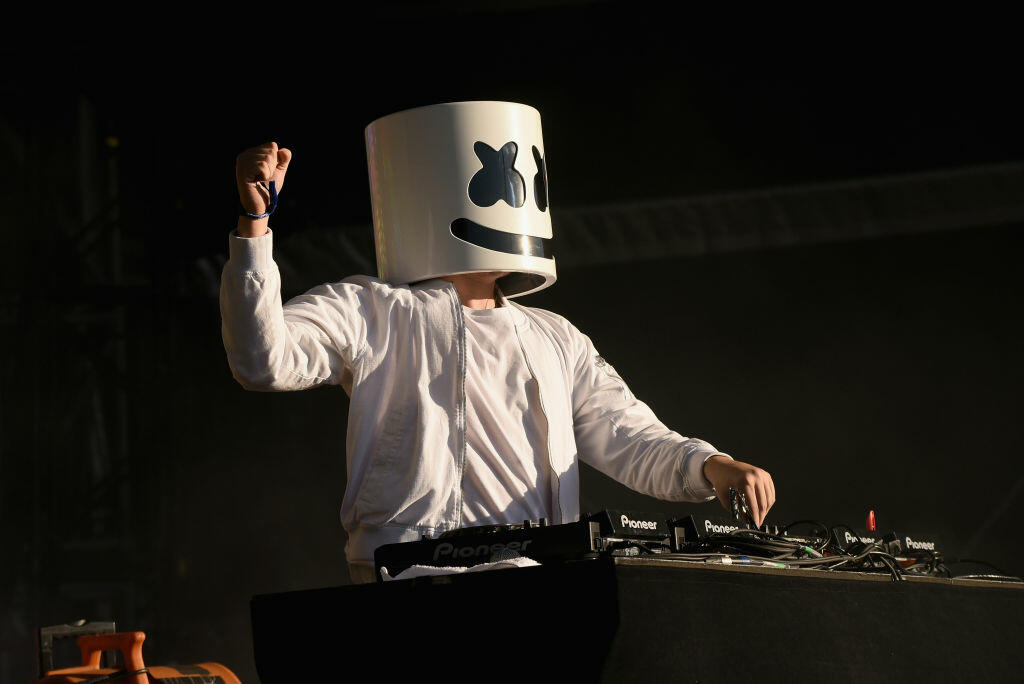 (Photo by Noam Galai/Getty Images)
Daft Punk, marshmello, and deadmau5 are more known for their helmets than their music, so their most loyal fans usually take part and hide behind a mask. These people will definitely lose themselves in the music but also become huge fanboys at their favorite DJ's set.
9. Intergalactic divas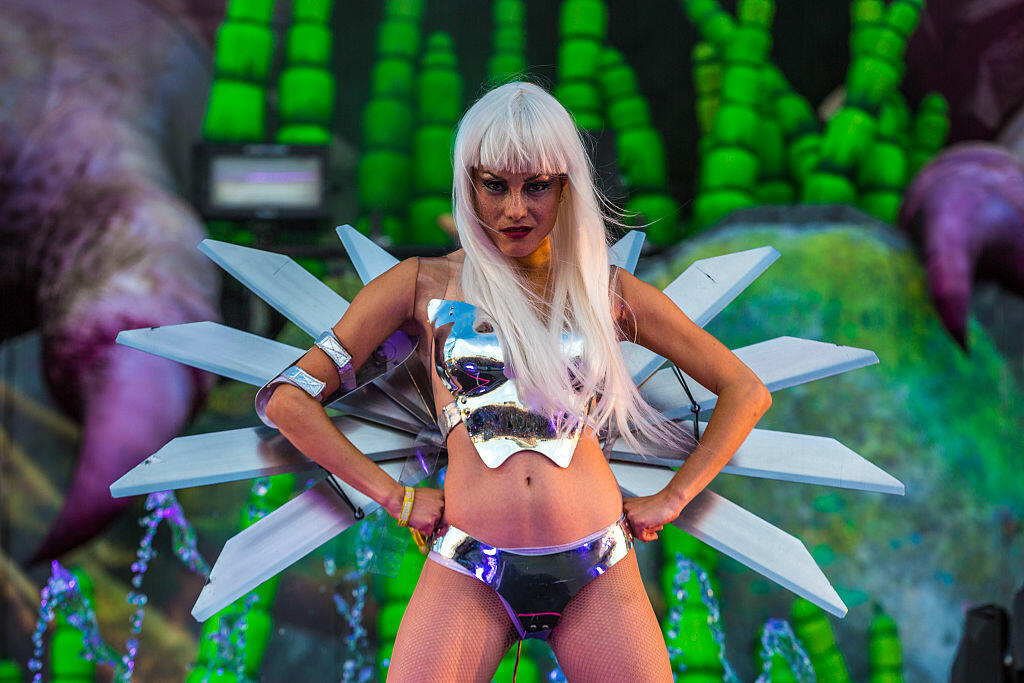 (Photo by Insomniac via Getty Images)
When the sun goes down, the EDC aliens come out. Some people have crazy costumes and makeup to match, but these are usually people that find themselves with melted faces at the end of the day.
10. Blinding rainbow fairies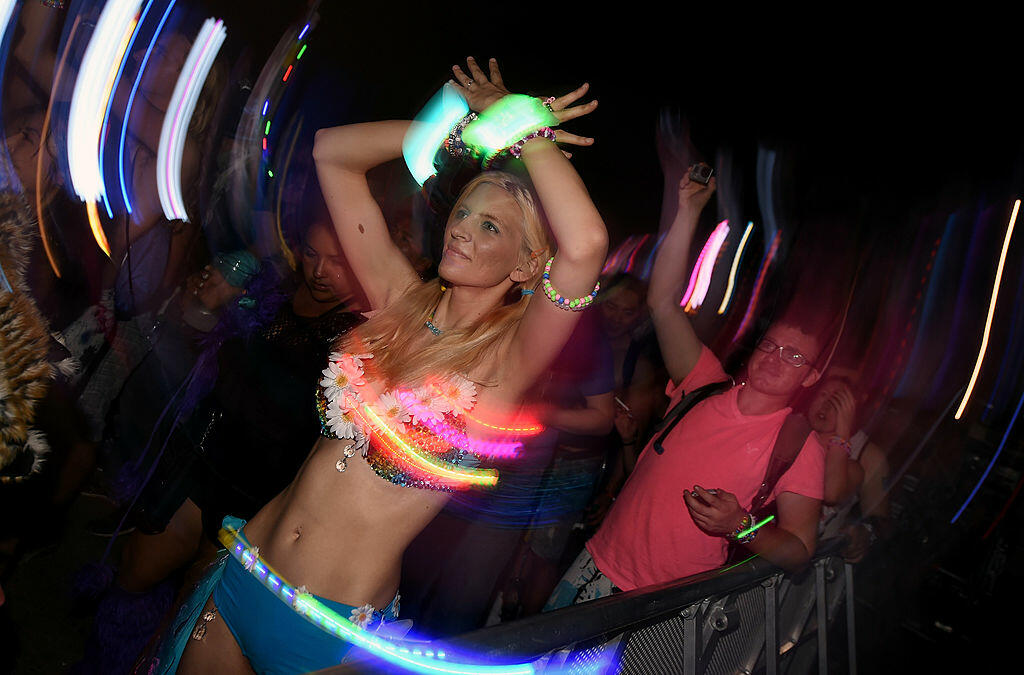 (Photo by Ethan Miller/Getty Images)
What you wear is almost as important as who you see. EDC is about the magic of the night, which means bringing out rainbow unitards, fairy wings, and all the glitter you got.
With a crazy lineup including Zedd, Alesso, and Galantis, every attendee will find an artist they like. Here's to a shirtless, neon, and crazy EDC weekend!