1. Grooving together down Ventura Blvd.
2. Drumming to the same beat at Glastonbury Festival 2017.
3. Doing hilarious impressions of Danielle's deadpan.
4. Serving major '80s vibes for their second album.
5. Triple-ing on the 2016 Met Gala as futuristic garden queens.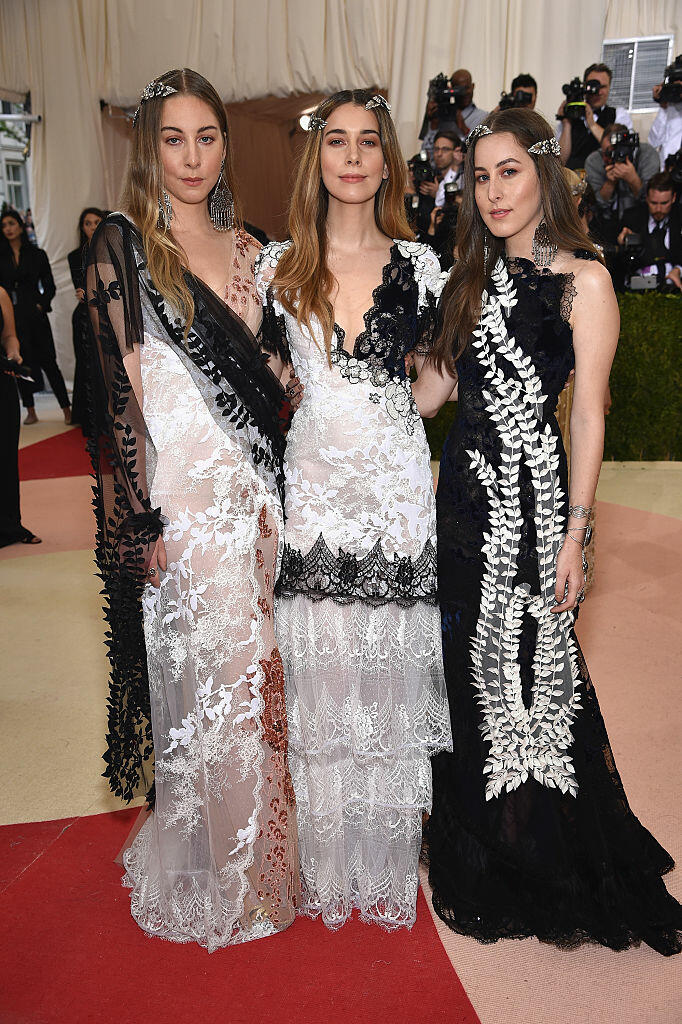 (Photo by Dimitrios Kambouris/Getty Images)
6. Adding a fourth member to the band while wearing matching jackets.
7. Shutting down Canter's as a #tbt to their first performance ever.
8. Hitting Disneyland as a squad.
9. Rocking out as an '80s girl group on Saturday Night Live.
10. Breaking up with boyfriends on each other's behalf.
If you can't get enough of Haim's sisterly love, check them out at the ALT 98.7 Summer Camp on August 19th!