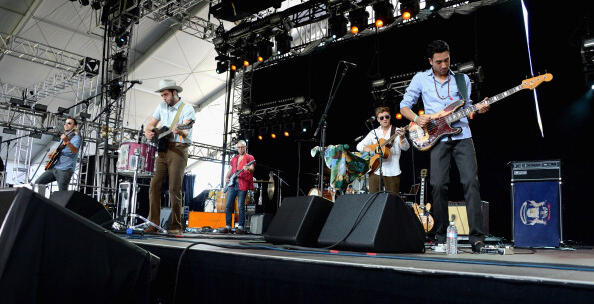 If you're familiar with the Netflix Original series "13 Reasons Why," then you've definitely heard Lord Huron's song "The Night We Met."

The song was featured in a dance scene between the main characters Clay Jensen and Hannah Baker on Season 1 of the hit series.

After the show's release, the song's popularity skyrocketed. It reached Number 3 the Rock Digital Song Sales chart, No. 5 on the Hot Rock Songs chart, and reached number 84 on the Hot 100 in the US. In April alone, the song had 244,000 Shazam searches, 72,000 downloads and 22 million streams. "The Night We Met" also lead the Top TV Songs Chart for 2 consecutive months.
Don't miss Lord Huron at #ALTSummerCamp on Saturday, August 19th at the Queen Mary Events Park in Long Beach. Click Here to get tickets.