INTERVIEW: How The National's New Album 'Sleep Well Beast' Came Together
The National have returned with a brand new album, Sleep Well Beast, the native Ohio band's seventh full-length LP.
Sleep Well Beast follows 2013's Trouble Will Find Me, and features 12 new songs like lead single "The System Only Dreams in Total Darkness," current single "Day I Die," and the previously released "Guilty Party" and "Carin at the Liquor Store."
The guys currently live all over the world in cities like Copenhagen, Paris, Los Angeles, New York and their place of genesis, Ohio. As a result, Sleep Well Beast was recorded in many of these different places. But it all came together at guitarist Aaron Dessner's place.
The National's lead singer, Matt Berninger, explains to iHeartRadio that the band's new record was put together in a barn behind Aaron's house -- presumably the building on the Sleep Well Beast album cover artwork, showing the band inside in a studio setting. Matt says:
"Sleep Well Beast was recorded in a lot of different places: Berlin, LA, in a church upstate. But then it ultimately was all sort of brought together in a barn near a pond behind Aaron's house in a studio he built called Long Pond. And that's where it all [was] glued together, and turned into this record."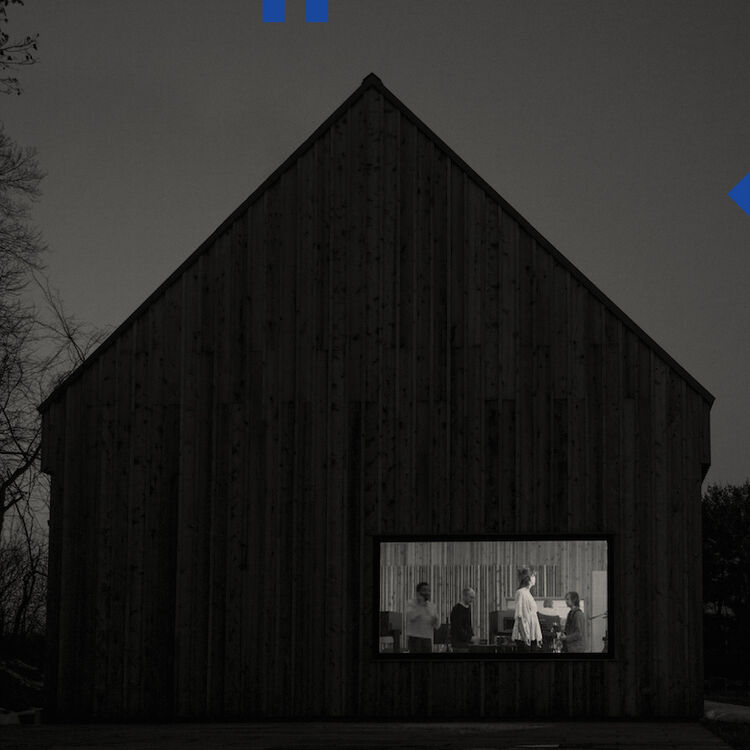 Sleep Well Beast's lead single "The System Dreams in Total Darkness" became the band's first song to reach No. 1 on a Billboard songs chart, taking the top spot on the Adult Alternative Songs chart, and is their highest charting song. Matt tells us of the single and why it became the first Sleep Well Beast offering:
"'The System Only Dreams in Total Darkness' is the lead single. I think for some reason I just thought it was the one that was the most goofy and direct, and it was a timely reaction to situations. So it just felt instinctively right. We didn't talk about it a whole lot."
He adds, "We don't overthink it."
The band's newest single, and fourth single from the album, is "Day I Die." Berninger describes the track as "a combination of immature, petulant, sophomoric verses of just a crabby attitude in an argument or something, then followed by the choruses are just this big existential question."
Watch The National's official "Day I Die" music video below.