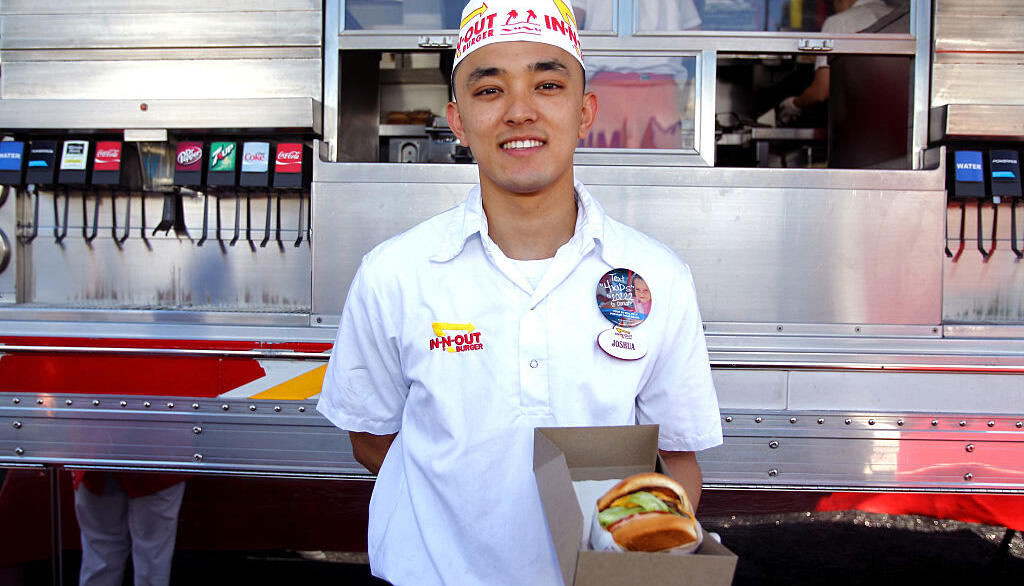 In-N-Out is known for their insanely delicious burgers. What many don't know is that they also treat the people who make those burgers and run their stores very well. In fact, this latest piece of information will show you just how much the company values the people that work for them.
The burger chain recently revealed that their store managers make an average salary of $160,000 a year. That's triple the industry average, according to Business Insider. The company doesn't require any previous management experience - you can literally work your way up. A college degree is also not required for the role.
In-N-Out has had a longtime reputation of treating it's employees like family. A starting wage at the company is a minimum of $11.00 an hour. They offer part-time and full-time employees paid vacations, free meals, dental and vision coverage and 401k plans.

Not a bad gig to consider if you're looking for a career change!