Bishop Briggs Slays as First-Ever Female to Headline ALTer EGO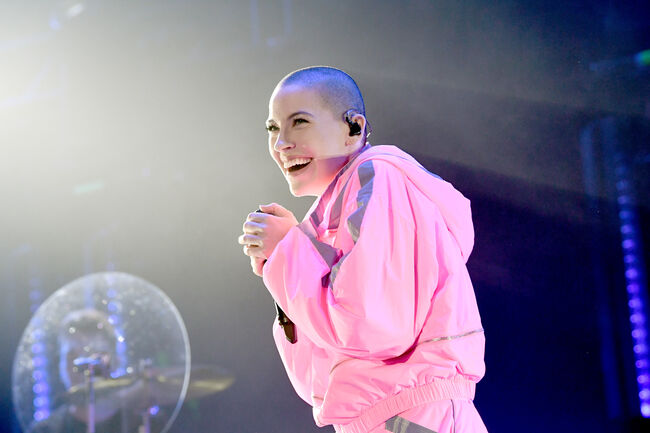 A powerhouse in pink! Bishop Briggs joined the epic lineup of twenty one pilots, The Killers, Muse, Weezer, Rise Against and The Revivalists as the first-ever headlining female at iHeartRadio's ALTer EGO at The Forum in Los Angeles. The sold-out show on Saturday, January 19, marked the second annual ALTer EGO.
The 26-year-old singer, who released her debut album Church of Scars in April 2018, opened her set clad in a hot pink tracksuit with a gritty and raw rendition of 2016 track "The Way I Do" and didn't fail to deliver on following jams "Hallowed Ground," "White Flag," "Wild Horses," "Baby" and of course breakout hit "River."
"I'm the woman on this lineup!" Briggs joyously celebrated mid-performance. "And I'm going to try not to cry ... there was the Women's March today and I just want to thank iHeart and 98.7 for representing female musicians so thank you."
The songstress, whose stage name is inspired by the Scottish village where her parents were born, recently shaved her head in support of a friend undergoing chemo. "I felt this was something small I could do to show my support. I love you!" she wrote in an Instagram story before encouraging her followers to donate to the Susan G. Komen foundation and help end breast cancer. "Dreamt of this since I was 14 tbh," she added, revealing she's always wanted to shave her head.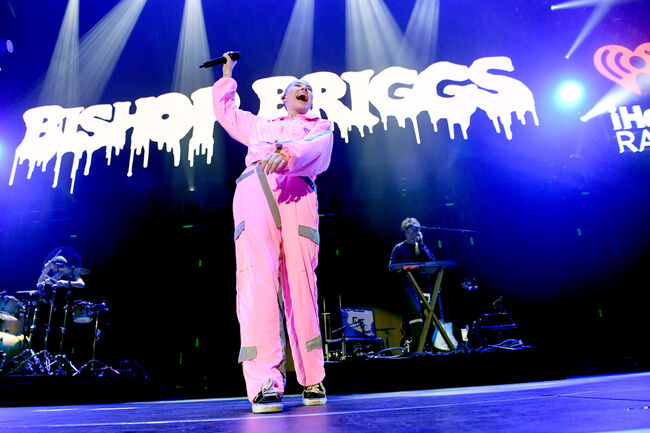 The alt-pop rockstar, whose real name is Sarah Grace McLaughlin, was born in the UK and grew up in Asia and was discovered while performing karaoke. Ahead of her performance at iHeartRadio's ALTer EGO she stepped into the Musicians Institute backstage broadcast room and reflected on spending the past year touring and broadening her music lyrically.
"Lyrically, that was just so exciting to release something so direct," she said of track "Baby." "And then also open the conversation about the fact that that [sex] is something that all women talk about, just the same as all men talk about. … So far I have gone that route of just being so much more direct and not really hiding behind my own poetry and my own metaphors. I think that sometimes can happen in the mix of it all. Lyrically I would love to continue that way."